Emergency Preparedness

72 hours… Is your family prepared?
No matter where you live or work, take this opportunity to learn about the risks and how to reduce them. By taking just a few simple steps you can help to protect yourself, your family and your community from all kinds of emergencies – anytime, anywhere.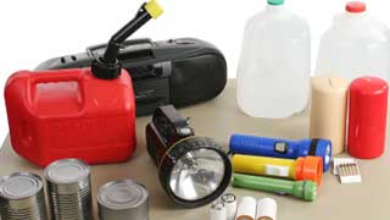 Why don't you take the time this week to do one or more of the following activities...
Learn the risks in your community. Canadians face a number of hazards, from earthquakes in British Columbia, to blizzards in Nunavut, to hurricanes in New Brunswick. In addition to natural disasters there are other types of risks, such as pandemics, power outages and the possibility of acts of terrorism on Canadian soil.
Make an emergency plan and discuss it with your family. Look for your Emergency Preparedness Guide online at www.GetPrepared.ca.
Prepare an emergency kit for your home and car. You may find that you can do this simply by bringing together items that are already in your home.
Share this information with friends, family and neighbours so that they can start getting prepared too.
For more information on emergency preparedness, visit: