Kamloops RCMP sends a shout out to its volunteers
Kamloops City
2021-04-19 08:47 PDT
File # PSA
From reminding drivers to slow down, to providing tips on crime prevention, Kamloops RCMP volunteers do a lot worth celebrating, especially during National Volunteer Week.
April 18-24 marks this year's National Volunteer Week, and for the Kamloops RCMP, that means recognizing some of the hard working volunteers who dedicate their time and energy to help make the community a better and safer place.
These volunteers give so much of themselves to help promote safety and prevent crime in the community, said Dana Napier, Kamloops's Crime Prevention Corporal. Although all our volunteers do great work and contribute to the community, we wanted to take a moment to give a few of them a shout out and say thanks for all the hard work you do for Kamloops and the RCMP.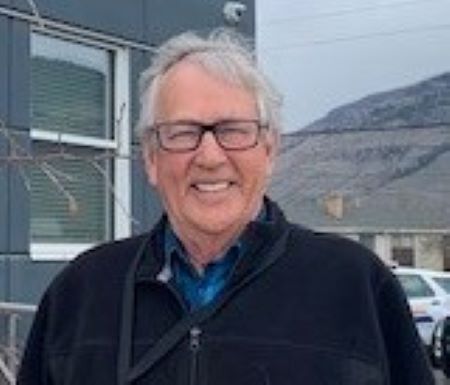 Click to view larger image: A head and shoulders photo of Bob Cowden.
Bob Cowden (pictured above) has volunteered for the Restorative Justice (RJ) program for 11 years. A retired educator and administrator, Mr. Cowden became involved in RJ through a friend, and found the program aligned with his personal beliefs. Restorative Justice is used as an alternative to court and provides an opportunity for the victim to address the offender, and gives the offender a second chance to redeem themselves.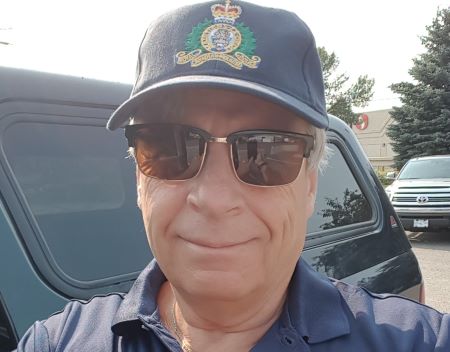 Click to view larger image. A head and shoulders photo of Gord Warner.
Gord Warner (above) volunteers with the Speed and Cell Watch programs, community and public events, 529 Garage bike registrations, and more. A respect for the police and desire to give back to the community prompted Mr. Warner to join as a volunteer five years ago, after he retired. He enjoys engaging in public coordination with the RCMP and being a part of positive police interactions with younger community members.
Click to view larger image: A head and shoulders photo of Peter Tilt.

Peter Tilt (above)began volunteering with the Kamloops RCMP Crime Prevention unit in 2019, primarily with the Business Watch program. He has worked with Crime Prevention Through Environmental Design (CPTED) for many years and firmly believes in its application in promotion of safe, healthy communities. Following his retirement from a 35-year career with BC Corrections, Mr. Tilt sat on numerous community boards, including the Kamloops Kiwanis House Drug and Alcohol Centre. He has also volunteered for more than a decade with Kamloops Search and Rescue and as a Canadian Executive Services mentor.

From the Kamloops RCMP to all those who give of their time to help the community, we thank you for all that you give and do. We couldn't do it without you, added Cpl. Napier.

For more information on becoming a Kamloops RCMP volunteer, please visit https://www.kamloops.ca/safety-bylaws/crime-prevention/volunteer-opportunities, or contact the North Shore Community Policing Office at 250-376-5099, or email kamloops_crime_prevention@rcmp-grc.gc.ca.


Released by

Cst. Crystal Evelyn

Media Relations Officer
Kamloops RCMP
kamloops.rcmp-grc.gc.ca
560 Battle Street, Kamloops, BC V2C 6N4
Office: 250-828-3000
Fax: 250-828-3034


Email: Crystal.Evelyn@rcmp-grc.gc.ca

Follow Us: