Missing person to locate – Bhavneet Singh
Surrey
2021-11-16 16:05 PST
File # 2021-172114
Surrey RCMP is requesting the public's assistance in locating Bhavneet Singh.
Bhavneet Singh was reported missing on November 11, 2021. He was last seen on November 09, 2021 at 7:00 a.m., in the 7300-block of 146A Street in Surrey. It is out of character for Singh to not contact family for this long. Police and family are concerned for his health and well-being.
Singh is described as a 22-year-old South Asian Male, 5'7, 85 Kg and wears a Turban. He has reddish brown beard and brown eyes (see attached photo). It is unknown what he was wearing when he was last seen.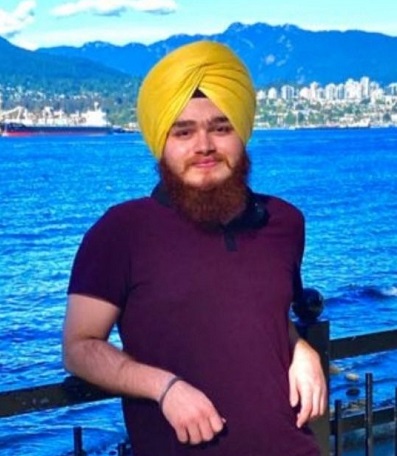 Anyone with more information is asked to contact the Surrey RCMP at 604-599-0502. If you wish to make an anonymous report please contact Crime Stoppers at 1-800-222-TIPS or www.solvecrime.ca


Released by

Cst. Sarbjit Sangha

Media Relations Officer
Surrey RCMP
www.surreyrcmp.ca
14355 57 Avenue, Surrey, BC, V3X 1A9
Office: 604-599-7776


Email: surrey_media_relations@rcmp-grc.gc.ca

Follow Us: